Gemini Cut Glass Company, formerly known as Gem Monogram, started business in 1938, run by the Noren family. Years of hard work followed, resulting in success and a strong reputation for quality within the industry.
Eric Zelwian, the current President of Gemini Cut Glass, joined Gem Monogram in 1984. Ten years later, Eric bought the Company from the Noren family, and renamed it Gemini Cut Glass Company, which it remains to this day.

Gemini Cut Glass Company is a manufacturer, designer, and restorer of fine lighting fixtures. We provide a wide array of services to designers and the general public. Gemini specializes in the design and creation of custom chandeliers using new and antique parts, and the restoration of antique chandeliers. Indeed, our company maintains an extensive inventory and collection of antique lights, which we believe is the most comprehensive in the industry. Our inventory includes crystal prisms, arms, columns, globes, panels, spears, cubes, etc. Many of the crystal parts date back to 1938 and even earlier.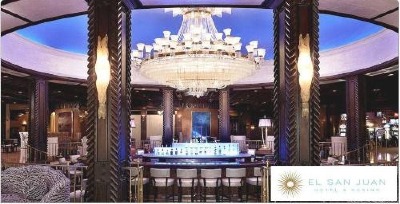 El San Juan Hotel & Casino, Puerto Rico.

Clients

Gemini Cut Glass Company is renowned within the industry, with a distinguished reputation among Interior Decorators and Designers. Gemini Cut Glass Company has completed work for the Auction Houses of Sotheby's and Christie's. In addition, Gemini has performed services for the Taj Mahal Hotel and Casino in Atlantic City, NJ, the Russian Tea Room and Tavern On The Green restaurants in New York City, the Plaza Hotel, the Polo Ralph Lauren Corporation, Cartier, Manhattan's City Hall (click link to City Hall of New York), and the Trump Organization - to name just a few of our more distinguished clients. Our chandeliers can be seen at Trump Taj Mahal, and most of Victoria's Secret showrooms across the country.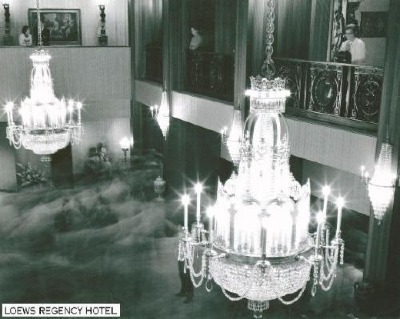 Lowes Regency Hotel.


Each and every one of our first-time customers has become a lifetime customer, with repeated orders.

© 2008 Gemini Cut Glass Company, Inc. All Rights Reserved. Gemini Cut Glass is a Registered Trademark.