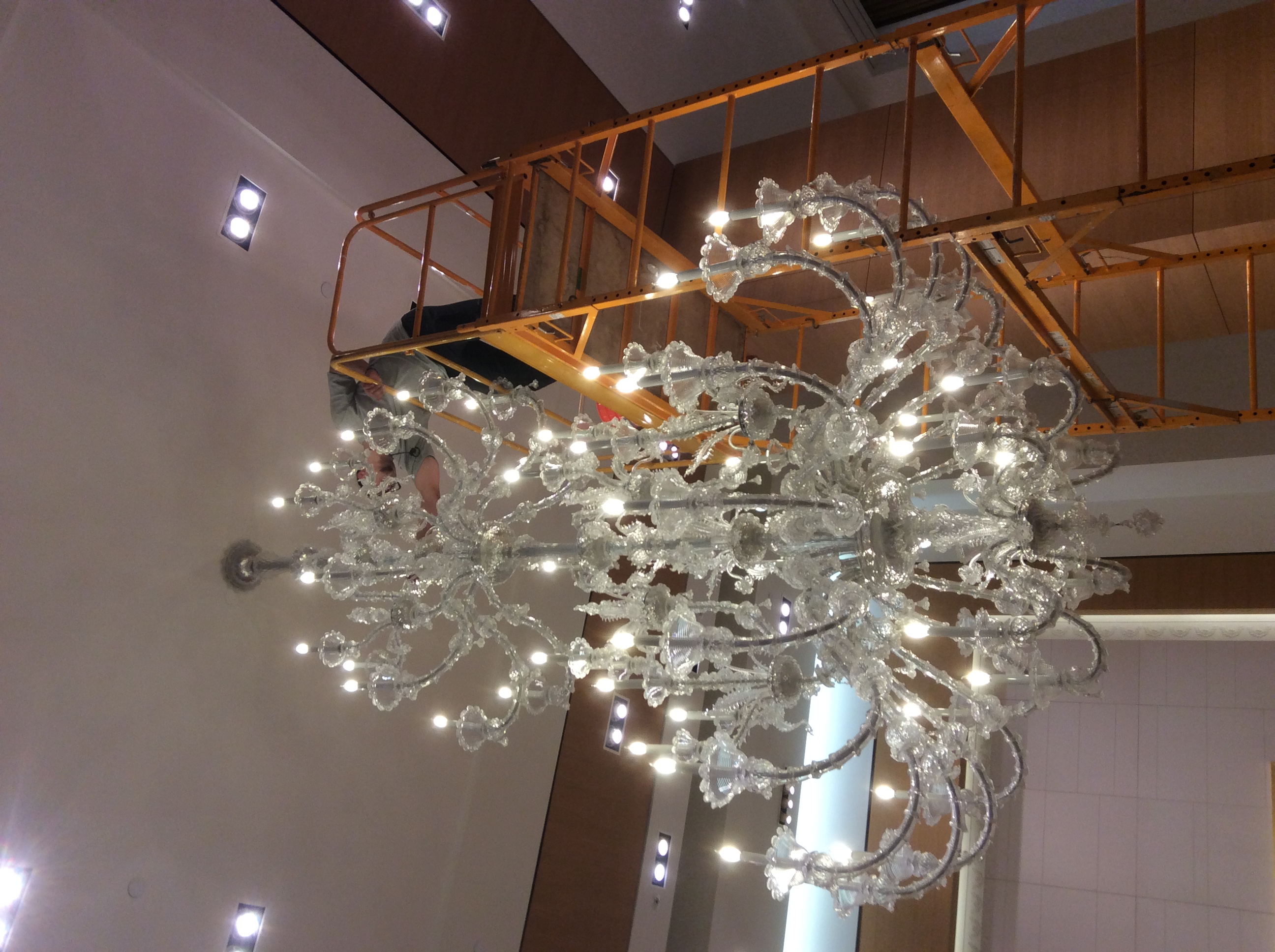 Crystal shines a lot more brightly when it has been properly cleaned. Periodic maintenance not only enhances the appearance of the Chandelier, it preserves its value, also prevents costly repairs later. Chandelier maintenance (installation, washing, etc.) is priced according to the following information detailed below.

The size of the fixture:

SMALL - up to 30" high
MEDIUM - 31" to 45" high
LARGE - 46" to 60" high
OVERSIZED - above 60" high
The number of Tiers and Lights (i.e. 2 tiers + 12 lights)
The material and complexity of its construction:

How difficult access to the fixture is:

Ceiling Heights
Ladders
Scaffolding
Removal
Etc. and excess Scheduling
For pricing, please Contact Us for an estimate. Please have the above information available. If possible, attaching a JPEG of the fixture and room to your e-mail will help us get you a timely and accurate response.

© 2008 Gemini Cut Glass Company, Inc. All Rights Reserved. Gemini Cut Glass is a Registered Trademark.