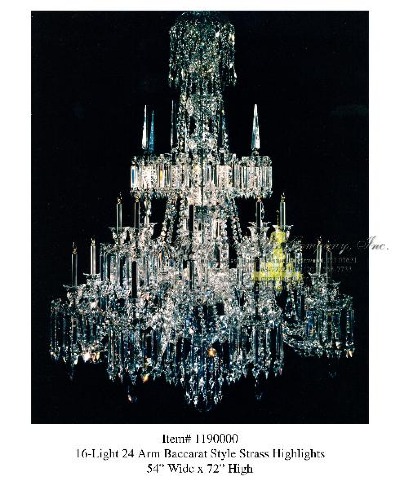 Gemini Cut Glass Company is a manufacturer, designer and restorer of fine lighting, providing a wide array of services to designers and the general public. Our specialties are the design and creation of custom chandeliers using new and antique parts, as well as the restoration of antique chandeliers. Indeed, the company maintains an extensive inventory and collection of antique lights, including crystal prisms, arms, column parts, etc. Many of the crystal parts date back to 1938 and beyond. Our company is renowned within the lighting industry, with a distinguished reputation among interior decorators and designers.

Gemini Cut Glass Company has completed work for the Auction Houses of Sotheby's and Christie's. In addition, Gemini has performed services for the Taj Mahal Hotel and Casino in Atlantic City, NJ, the Russian Tea Room and Tavern On The Green restaurants in New York City, the Plaza Hotel, Manhattan's City Hall, and the Trump Organization - to name just a few of our more distinguished clients. The About US page has more information.

Gemini Cut Glass Company can reproduce any chandelier from a photo or sketch. With our large inventory of antique and new prisms, crystals, and parts, and our many years of experience, we have all the ingredients necessary to re-create any lighting fixture you specify. Our skilled craftspeople are the best in the business at what is becoming a lost art.

© 2008 Gemini Cut Glass Company, Inc. All Rights Reserved. Gemini Cut Glass is a Registered Trademark.